Date: October 29 (Fri) - 31 (Sun), 2021
Place: Shirahamaso  (Takashima City, Shiga Prefecture)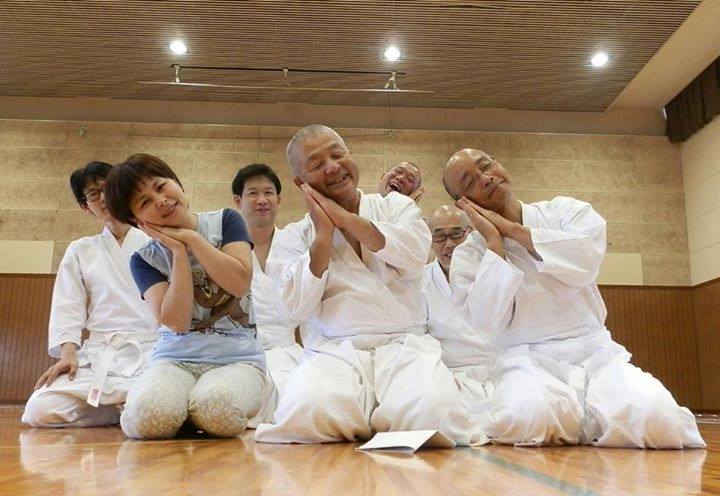 ---
【Greetings】
Hello, everyone!
The world is in the midst of a corona disaster, people are divided from each other and from country to country, and we are surrounded by inexplicable anxiety.
What will happen to the world in the future?
It is a situation that is completely invisible.
However, it is precisely in such times that we should gather!
Under one roof, let's meet face to face, talk together, eat together, and do keiko together!
Let's confirm our true friendship through keiko on site!
This is a very meaningful time.
We will be inviting Ito Sensei and Minagawa Sensei from France and England to teach us.
Although it is very difficult for them to enter Japan, they understand the significance of the gasshuku and are very passionate about teaching in Japan.
Whether you are from Japan or overseas, we hope you will join us!
Let's all bring in a brighter future!

Ei! Yahhh! Tohhh!!!
---
【Implementation Guidelines】
■Date: Friday, October 29, 2021 - Sunday, October 31, 2021
■Theme : 和気藹々/Waki-Aiai
■Place : 白浜荘/Shirahama-so
2300-1 Shimo-Ogawa, Azumigawa-cho, Takashima City, Shiga Prefecture
TEL: 0740-32-0451
Get off at Omi-Takashima Station on the JR Kosei Line and take the shuttle bus (about 10 minutes).
■Meeting: Friday, October 29
12:30 p.m. Omi-Takashima Station, JR Kosei-Line
Please save lunch for yourself.
■Participation fee: 65,000 yen
Please pay in cash on the day.
■Instruction: Fugaku Ito (Doshu, from France)
Masashi Minagawa (Dosshu, from England)
■What to bring: Bokken or Bokuto or Tanboh
■Application: Deadline > Friday, September 10th.
Please contact us using the application form below. 
■Application deadline: September 10 (Friday)
■Cancellation fees are as follows.
Up to October 10 (Sun.) ... Full refund
By October 20 (Wed)... Refund of all fees except for actual expenses (accommodation and facility rental fees)
After Thursday, October 21... No refund
※There is no cancellation fee until October 10 (Sunday), so please apply first, and please consider the situation of immigration restrictions!
---
【Time Schedule】
■Friday, 29th
12:30 ............. Gathering
14:30~17:30...Keiko #1
19:00~20:00...Dinner
20:30~22:00...Meeting
■Saturday, 30th
07:30~08:30...Breakfast
09:00~12:00...Keiko #2
12:30~13:30...Lunch
14:00~17:00...Keiko #3
18:30~19:30...Dinner
20:00~21:30...Meeting
■Sunday, March 31st
07:30~08:30...Breakfast
09:00~12:00...Keiko #4
12:00~13:00...Closing ceremony (experience sharing)
13:00~14:00...Shower time
14:00~16:00...Social gathering
16:30 .............. Dismissal
---
【About the theme, 和気藹々/Waki-Aiai】
The word "和気藹々/Waki-Aiai" means "harmonious".
As an everyday word, it means "a state of mind and heart communicating with each other, and a harmonious mood prevailing in the surroundings.
Looking at the meaning of the Chinese characters themselves again, we can find the following: "和気/Waki...harmonious feelings, peaceful cheerfulness" and "藹々/Aiai...the way plants and trees flourish".
Looking at the original meanings of the Chinese characters and pondering over them, I could feel not only the relationship between people and groups, but also the cosmic expansion, and various images came to me.
"A gentle, harmonious Ki-enegy, a Ki-enegy of peace, fills the entire earth."
"As in the world of keiko, the peace that comes through."
"In 十牛図/the Ten Oxen Diagram, 返本還源/Hen-Pon-Gen-Gen (the 9th diagram) that appears next to 人牛倶忘/Jin-Gyu-Gu-Bou (the 8th diagram)."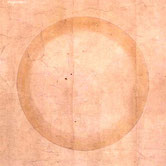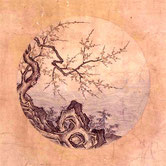 The Corona disaster has divided people and countries, and we are plunged into an uncertain future. In this day and age, the common word "和気藹々/Waki-Aiai " seems to have a very fresh meaning and radiance, enveloping us and encouraging us toward a bright future.
---
【Organizer】
BIWAKO2021 Executive Committee
E-mail: biwako2021.ksc@gmail.com